Importance Of Visitor Management Software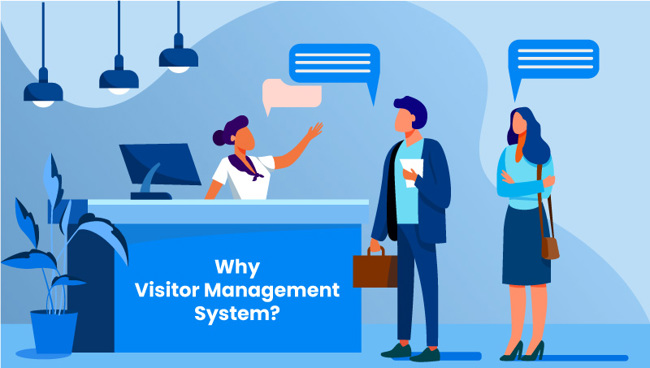 Maintaining files and registers is a mundane task and because of human error problems like data manipulation, loss of data, unorganized data, and unsecured data arise in the organization. Visitor management system is very helpful in providing a better customer experience. They can help you identify the areas where your customer service can be improved, provide insights about your business and help you improve your bottom line. For any organization, data is a crucial thing that should be well organized and safe but as mentioned above problems consume most of the time to arrange it that can be used in other productive activities. 

What is VizMan - Visitor Management System by NaapBooks Limited?
VizMan – A Digital Visitor Management Solution & Digital Assistant for you, a platform that helps in not only managing the visitors but also helps in scheduling meetings, courier management & Employee's attendance management. 
What are the Benefits of Using the Visitor Management

Software

?
Admin can take look at the new Updates on his finger-tips

Digital Transparency

 

Important Data of Visitors can be saved for a Long-Time

 

Data Confidentiality

 

A Quick Check of Previous Data

 

Alerts and Notifications to Management

 

Touchless Check-In & Check-Out

 

Proper Emergency Evacuation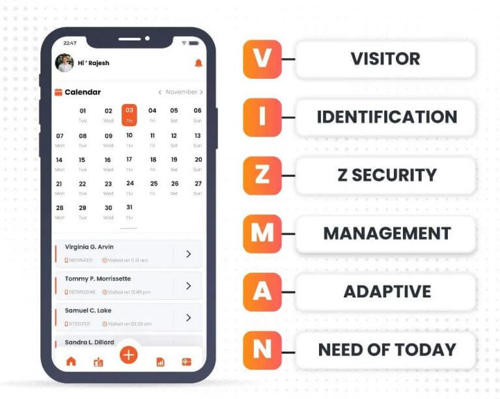 VizMan Stands For: -
V - Visitor 
I - Identification  
Z - Z Security  
M -Management  
A - Adaptive
N - Need of Today
Where Visitor Management

Software

 can be used?
VizMan [Visitor Management Software] Can be used at any type of corporate office, factory, warehouse, events & exhibitions, hospitals, consultancy firms, Manufacturing Units, Government Offices, and Educational Institutes like Schools, colleges & educational centers. As it is helpful to manage visitors as well as meetings, staff attendance, couriers, and parking, it can be used anywhere where the above needs are required to be fulfilled.  
Why VizMan among other Visitor Management Systems?
The market is growing year after year. With VizMan you are able to monitor your visitors and all the actions they take in your building or on your premises, from your device at fingertips. You can use VizMan to improve your security and reduce the risk of incidents happening. USP (Unique Selling Point) Of VizMan
User-Friendly Android App, IOS App & Web Interface 
One of the uniqueness of  VizMan - Visitor Management Systems is that VizMan is not just available on the web but also the mobile application is available for both android and iOS users.
4 Modules In 1 Subscription 
VizMan provides 4 different modules as users that are Admin, Employee, Receptionist, and Security. With these 4 modules, the visitor management process of any organization gets automation at the fingertips with security, safety and confidentiality. 
VizMan provides multiple access to the user which is one of the coolest things any visitor management can have. The admin or any user can log in from any device to use the amazing features of the software. 
Useful For All Industries 
VizMan is a Digital Visitor Management System that allows corporate offices, schools, hospitals, clinics, and government offices to create visitor lists and monitor visitor traffic. VizMan is designed to create the environment.
So

Don't wait, Put Your Step Towards Digital Growth & Success with VizMan

– Visitor Management System & Your Digital Assistant